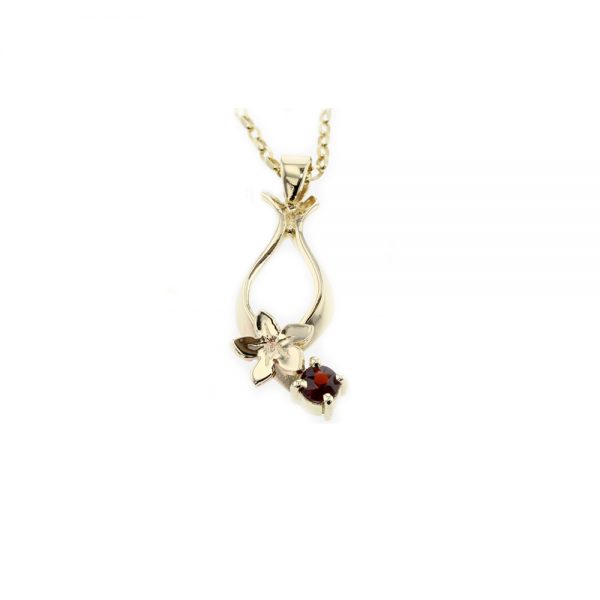 The pride of Clare, The Burren (or 'place of stone') is a haunting and dramatic Karst limestone that dates back 350 million years ago. Timeless, rich in legend and home to an abundance of beautiful wild flowers that only grow in this region landscape, The Burren is the inspiration for this much-loved Gleeson jewellery collection.
[br_filters attribute=price type=slider title="Price Filter"]
SKU: GBF41
9ct. Gold Pendant, with Burren Flower & Claw Set Ruby
€315
9ct. Gold Pendant, Joining with a Small Burren Flower & set with a Ruby in a 4 Claw Setting.
Item Size : 30mm length
Chain Length : 45cm
in stock