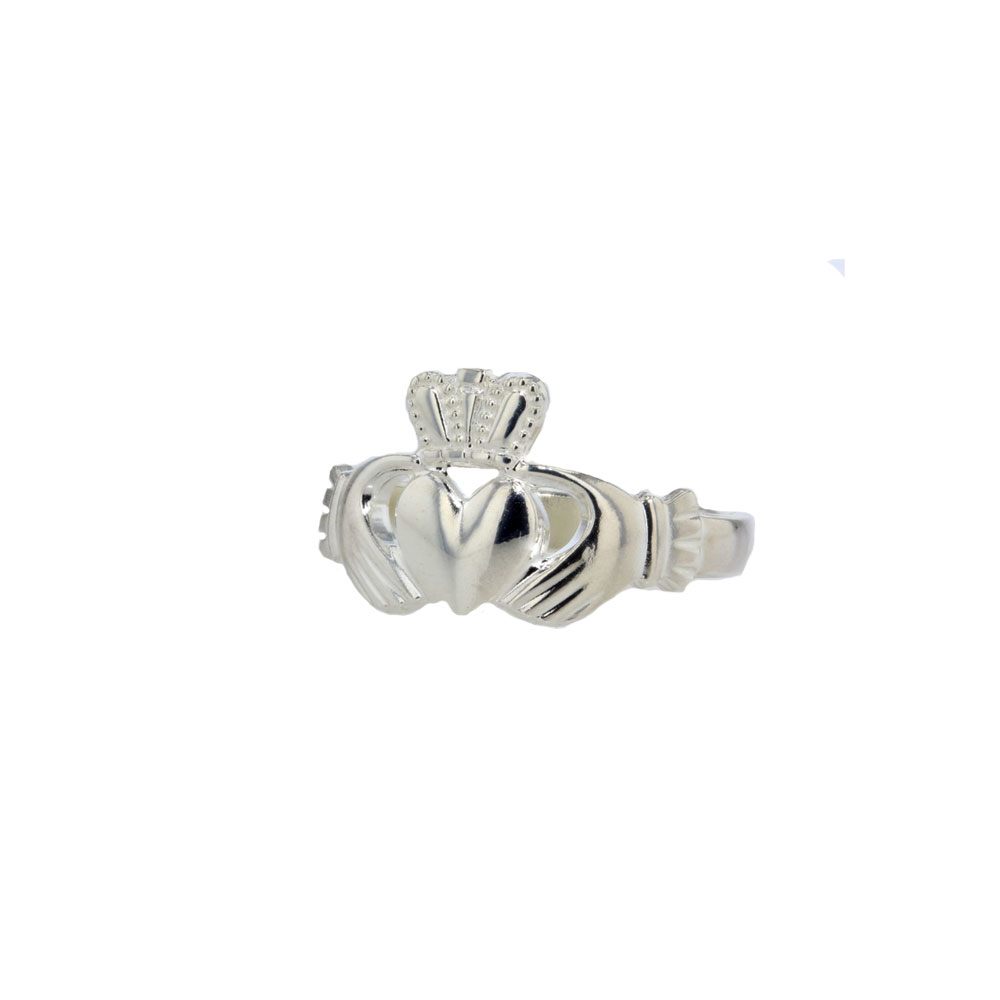 Sterling Silver Claddagh Ring
€55
Our sterling silver claddagh ring , a symbol of love, loyalty and friendship crafted in both silver and gold.
The Claddagh symbol holds deep meaning and represents the essence of relationships. Love, loyalty and friendship are its core elements, symbolised by the heart, crown, and hands.
Our silver Claddagh ring can be made to any finger size, please add your size in the comments section on checkout.